The housing market is recovering slowly but surely, in no small part because of the efforts of investors who see the value in homes that others may overlook. In Maryland especially, these kinds of homes are becoming a common sight as foreclosure rates continue to rise. Maryland has the third highest foreclosure rate in the nation according to RealtyTrac, and as a backlog of foreclosures continues to make its way through the judicial system, it's unlikely this trend will change anytime soon.
However, smart investors see the possibilities presented by these properties, and by investing in them they help not only themselves, but the entire market. First, they take a rundown property off the market. This helps the market from becoming saturated with these kinds of properties, which helps keep property values from getting too low. Investors also create work for the construction industry by enlisting contractors to fix up rundown homes. They create work for agents to sell these properties, and opportunities for families looking for quality and affordable housing. Finally, by returning a great home to the market, investors bring up the value of other homes in the area, which can revitalize a stagnating neighborhood. With the efforts of investors, formerly distressed properties that brought the market down can be used to bring it back up again.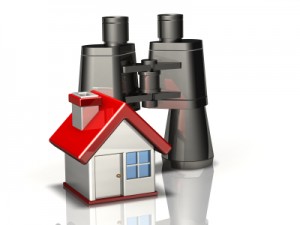 If you're looking to invest in low-cost properties with lots of earning potential, we can help. Gray's Home Solutions has properties of all types across the state of Maryland. Contact us for a full list of properties. Even if you're not looking to buy right now, you can participate in our sellers referral program. Here's how it works. Send us the phone number and property address for a For Sale By Owner or vacant property. We'll take a look, and if we buy the property we'll pay you $250 as a thank you for providing the lead.
Are you interested in learning more about selling your home fast? Our ebook has a ton of great information for you. We also have an ebook with information on how to avoid foreclosure, available for download here. They're both free, so give them a look. You can also connect with Grays Home Solutions on Facebook, Twitter, Google+, and LinkedIn for more real estate made simple.
Source
http://www.bizjournals.com/baltimore/blog/real-estate/2013/11/officials-launch-offensive-against.html?page=all