Are you a homeowner in Montgomery County? Do you need to sell your home fast? Do you need to sell it for cash? Traditional real estate outlets might not have the solution you're looking for, but you're not out of options. In fact, you can find the solution you need and walk away from your home in just 7 days with cash in hand. Learn how to make this happen in this week's blog.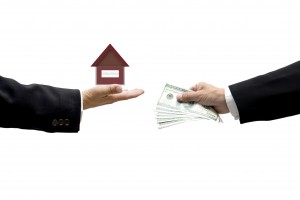 How to Sell Your Home Fast and for Cash in Montgomery County
Grays Home Solutions is a home buyer in Montgomery County who recognizes that many homeowners require a solution that a traditional home sale won't provide. This is why we specialize in helping you sell your home fast and helping your sell your home for cash.
Your Home Buyer in Montgomery County
Here's how the process works. All of this happens within 7 days.
You call us with a home you need to sell.
We come out to take a look at your home.
We make you an offer on your home, no matter what condition it is in.
If you accept our offer, you walk away from your home in fewer than 7 days, having made no repairs, charged no fees and having been paid completely in cash.
It's as easy as that. Four simple steps and you could be free of your home with cash in your pocket.
Key Takeaways
100% Cash Transaction – Sell your home for cash in Montgomery County.
7 Day Turnaround – Sell your home fast in Montgomery County.
No repairs – You don't have to do any repairs.
No fees
Don't let your home be a burden to you any longer. No matter what reason you need to sell, we can provide you with the solution you need. Stop foreclosure, quickly sell an inherited property, sell a home that you just don't need. As your home buyer in Montgomery County, we'll have you free of your home faster than you go through a tank of gas. We're a 100% free service and we're here to help. Contact us today for more information, and don't forget to download our free e-books on stopping foreclosure and how to sell your home in 7 days.