Have you been trying to find a home buyer in Martinsburg, West Virginia to buy your home fast? Finding a traditional realtor who will buy your home fast is not likely. Even a short sale probably won't cut it if you really need to sell your home fast. And by fast, we're not talking about next month. We're talking about next week, or in the next few days.
You might be facing foreclosure, moving away, trying to get rid of an inherited property, or any number of other situations in which you need to make a fast sale. And while traditional real estate outlets won't get the job done, there are options available. Learn how you can sell your home fast in Martinsburg with Grays Home Solutions.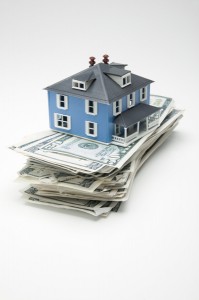 Your Home Buyer in Martinsburg, West Virginia
Grays Home Solutions is a home buyer in Martinsburg, and throughout West Virginia and the Tri-state area. Our priority is helping you sell your home faster than anyone else. How do we do this?
An Offer in 7 Days
When you contact us, we'll talk about your situation, and come out to look at your home as soon as possible to make you an offer. If you accept, we'll buy your home within 7 days.
We Never Turn Down a House
We like houses in any location and in any condition. Other buyers might pass over homes that need a little (or more than a little) TLC, but these are some of our favorites. No matter what your house looks like, what kind of shape it's in, or where it's located, we will make you an offer.
No Repairs Necessary
Forget what you've learned about having to make a bunch of repairs before you put your home on the market. We will buy your home in the condition it's in right now. Leave the repairs to us.
Cash
Depending on your situation, we may be able to pay you in part or 100% in cash.
Referral Program
Even if you don't have a home to sell, you can still make money by helping us find people who do. If you know some who's looking to sell, refer them to us. If we buy their home, we'll pay you a referral fee as a thank you.
Call Today to Sell Your Home Fast in Martinsburg
No matter what your situation, we'll make you an offer. We're a free service and we're here to help. If you're looking for a home buyer in Martinsburg that makes speed a priority, call us now. Contact us through our fast response contact form, or call 240-347-3141 for even faster service. By this time next week, you could be walking away from your home with cash in hand!