If you're facing foreclosure and things are coming down to the wire, you know you need to act fast. You also might feel like you're out of options. Maybe you've refinanced several times and have two or three mortgages that you just can't keep up with. It's definitely too late to sell your home using a traditional realtor, and even a short sale can take many months. Some choose to file for bankruptcy, but this might only prolong your situation, not get you out of it.
There is one option you may not have considered, or you might not have even been aware of: selling your home in the next 7 days. Not possible, right? Actually, it is completely possible, and we've been helping homeowners in Hagerstown and throughout Washington County do it. In this week's blog, learn more about a home buyer that can help you sell your home faster than you ever through possible and stop foreclosure in Hagerstown now.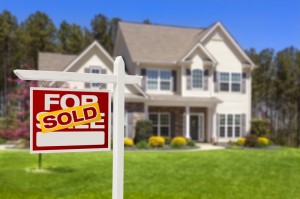 Grays Home Solutions: Your Hagerstown Home Buyer
Grays Home Solutions is a home buyer who can help you sell your home fast. Whether you're in Hagerstown, Washington County, or anywhere in the Tri-State area, we can provide a solution for you that will stop foreclosure now. Here's how it works.
We Always Make an Offer
When you call us, we'll talk to you about your situation and come look at your home. We will always make an offer on any home, no matter the location or condition its in. We want to buy your home.
We Buy in 7 Days
If you accept our offer, we will buy your home within 7 days. You might not think it can be done this fast, but we've done it for homeowners across the area, and we're ready to do it for you.
No Repairs
Defy conventional wisdom and don't worry about making any repairs to your home. We'll buy it as is, no matter what shape it's in. This lets us complete the sale much faster.
Cash Payment
Depending on your situation, we may be able to pay you in part or 100% in cash.
Call Today to Sell Your Home Fast in Hagerstown
No matter what your situation, we'll make you an offer. We're a free service and we're here to help. If you're looking for a home buyer in Hagerstown that makes speed a priority, call us now. Contact us through our fast response contact form, or call 240-347-3141 for even faster service. By this time next week, you could be walking away from your home with cash in hand!