Looking to sell your home fast in Washington County? Grays Home Solutions is a home buyer in Washington County, Maryland, and throughout the Tri-state area. We're a free service available to homeowners who need help selling their homes fast. Whether you're facing foreclosure or just need to make a quick sale, we can find a solution that works for you. Learn more about how we work to help homeowners across the region to get rid of their problem properties fast and efficiently.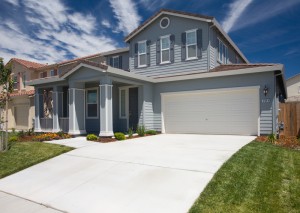 How Our Home Buying Process Works
Here are a few examples of situations in which we can help homeowners in Washington County.
Stopping Foreclosure
Maybe you're facing foreclosure. In this case, a traditional sale will take way too much time. If you're really pressed for time, even a short sale may not fit the bill. We have experience helping homeowners who are facing foreclosure get rid of their problem properties fast.
All you have to do is contact us and tell us that you're looking to sell. We'll come out, take a look at your home, and talk to you about your situation. We'll make an offer on your home within 7 days. Depending on your situation, we may be able to offer you an all cash payment for your home. If you accept the offer, you can walk away from your home in a week or less. Just think: the property that has been giving you so many problems could be out of your hands by this time next week.
Selling an Inheritance
Let's say you've recently inherited a property. The property is in disrepair and in a location not convenient to you. You have no interest in fixing or retaining the property, and all you want to do is get rid of it fast.
We can help. When you sell your home with us, you don't have to make any repairs. And even if the home is in an advanced state of disrepair, we'll make an offer on it. So don't let that property sit unwanted while you pay property taxes on it. Sell it fast and move on.
Your Home Buyer in Washington County
We're buying homes all throughout Washington County now. If you're looking to sell, we want to talk to you. Or if you know someone who is looking to sell, send them our way. You'll earn a referral fee if we buy their home. Don't forget:
We will buy your home in 7 days or less.
We will buy your home no matter what condition it's in.
We don't charge any fees.
We may be able to pay you in cash for your home.
To get started, contact us today through our fast response contact form, or call 240-347-3141 for even faster service.