In today's world, the road to financial freedom is traveled by those who are willing to make investments of time and money, and willing to put in the work necessary to realize the potential of these resources. Real estate is one of the areas where this combination can pay off. And with the state of the real estate market being what it is today, investors are finding that it is easier than ever to get into the market and turn a profit.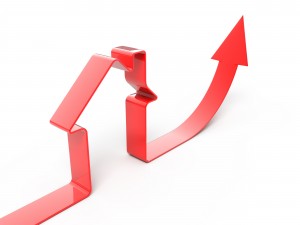 Real estate investing is often thought of as a game for large-scale commercial investors, but the truth is that even individuals with a little capital can easily get their foot in the door. After the market crash of the late 2000's, the number of foreclosed and rundown houses on the market skyrocketed. The market has slowly recovered since then, but has a long way to go to reach pre-crash levels. While it's on its way back up, investors are getting in at the bottom and riding this wave to its crest. Real estate investors everywhere are buying rundown homes at a low cost, fixing them up, and turning them around to put on the market. Many investors are also choosing to fix up these properties and rent them out as opposed to flipping them. This provides investors with a fixed stream of income once the house has been fixed up.
In Maryland in particular, this investment strategy is gaining popularity and yielding substantial results. In 2011, about 1,000 homes were flipped in Maryland. In 2013, this number jumped to 3,522. As for earning potential, in 2013 the average gross profit for a flipped property in the state was $98,122. Nearby in the D.C. metro area, real estate investors realized an average profit of $112,000 on flipped properties. USA Today ranked Maryland as the 3rd best state in the country for buying and flipping homes in 2013.
If you're interested in learning more about this real estate investment strategy, Grays Home Solutions can help. As a home buyer in Maryland and the tri-state area, we offer properties with lots of potential for investors looking to get their start in the real estate market. Contact us today for more information on investing in real estate and getting on the path to financial freedom.
Source
http://www.usatoday.com/story/money/business/2014/02/02/6-best-states-to-flip-a-house/5115321/