Last week we talked about how deficiency judgments work, and in what situations banks are authorized to seek a deficiency judgment. We also talked about how banks may be willing to waive their right to a deficiency judgment if the property owner chooses to go the short sale route.
This is just one of the ways a short sale can save you money. Lenders stand to recoup much more in a short sale than they do a foreclosure, which means they may be more likely to cut their losses, which saves you from having to pay the remaining value of the property. While they aren't without costs of their own, short sales are less expensive than foreclosures. According to the U.S. Congress Joint Economic Committee, the average cost of a foreclosure for a property owner is $7,500, which isn't cheap. Depending on the severity of your financial situation and your ability to keep up with payments, the cost of foreclosure could be simply too much to bear, making bankruptcy the only option. By opting for a short sale, homeowners can avoid the costs of foreclosure and the threat of bankruptcy, and retain more control over their financial situation than they would in a foreclosure.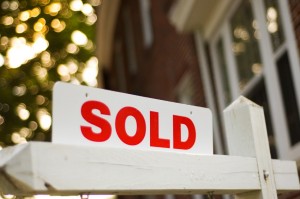 If your lender is foreclosing on you, keep in mind that they may be willing to go the short sale route. If you're facing foreclosure and considering a short sale, you should know that finding a buyer for your home doesn't have to be a difficult process. Gray's Home Solutions will buy your home quickly. We're looking for properties of all types across the state of Maryland. Whether your house is in pristine condition or if it has seen better days, we'll make an offer fast. Best of all, in addition to our speed, you pay no fees or commissions when we buy your home.
Even if you're not looking for a buyer, you can participate in our sellers referral program. Here's how it works. Send us the phone number and property address for a For Sale By Owner or vacant property. We'll take a look, and if we buy the property we'll pay you $250 as a thank you for providing the lead.
Are you interested in learning more about selling your home fast? Our ebook has a ton of great information for you. We also have an ebook with information on how to avoid foreclosure, available for download here. They're both free, so give them a look. You can also connect with Grays Home Solutions on Facebook, Twitter, Google+, and LinkedIn for more real estate made simple.
Source
http://home.howstuffworks.com/real-estate/10-benefits-of-short-sale-over-foreclosure.htm#page=3