Did you know that you can see a listing of our available properties right now? Just navigate to our "Homes for Sale" page for plenty of photos and more information on our homes that we're selling right now in a variety of locations.
As a home buyer throughout Maryland and the Tri-state area, we're always on the lookout for new homes, and we keep our listings updated. We offer great deals on these homes, and they can go fast once the word gets out. So how can you stay in the loop? It's simple. Just sign up for our e-mail notification list. Once you're on the list, we'll e-mail you whenever a new property becomes available, so you'll be the first to know. This is a great way to take advantage of great deals on homes in Maryland, Pennsylvania, and West Virginia. Don't let our homes pass you by, check out our available homes and sign up for our e-mail list today!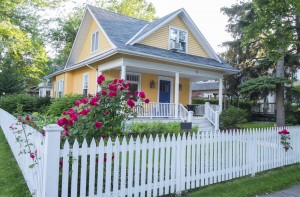 If you're looking to invest in low-cost properties with lots of earning potential, we can help. Gray's Home Solutions has properties of all types across the Tri-state area. Click here for a full list of properties, and contact us for more detailed information. Even if you're not looking to buy right now, you can participate in our sellers referral program. Here's how it works. Send us the phone number and property address for a For Sale By Owner or vacant property. We'll take a look, and if we buy the property we'll pay you $250 as a thank you for providing the lead.
Are you interested in learning more about selling your home fast? Our ebook has a ton of great information for you. We also have an ebook with information on how to avoid foreclosure, available for download here. They're both free, so give them a look. You can also connect with Grays Home Solutions on Facebook, Twitter, Google+, and LinkedIn for more real estate made simple.