Maryland is the 3rd best state in the country for buying and flipping homes, according to 24/7 Wall St. and USA Today. So what makes Maryland a great place for investing in and flipping real estate? It has a lot to do with the state's foreclosure rate. Maryland has ranked in the top 5 states with the highest foreclosure rate for many consecutive months now. Just two months ago in February there were 2,210 foreclosure starts in the state, and in March the state ranked as the second highest in the nation for foreclosure rates behind Florida. In March, 1 in every 527 units received a foreclosure filing in Maryland compared to 1 in every 1,121 nationally.
At Grays Home Solutions, our goal is to provide solutions for those on both sides of the foreclosure coin. If you're facing foreclosure, we offer a fast solution that provides an alternative to foreclosure and some of the consequences associated with foreclosure. If you're a real estate investor, we offer these homes as an opportunity for you to use affordable real estate as a means for wealth-building and earning potential.
So what kind of earning potential is there in Maryland? According to 24/7 Wall St. the average gross profit for a flipped property in 2013 in Maryland was $98,122. Home flipping has significantly increased in popularity over the past few years as well, with 3,522 homes flipped in 2013 compared to about 1,000 in 2011. Maryland's proximity to the highly desirable D.C. metro area also bodes well for flippers. "On average, flipped homes in the D.C. metro area were sold for $372,792 at a profit of more than $112,000 last year, more than in most other metro areas."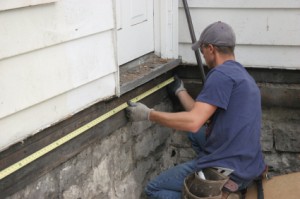 If you're looking to invest in low-cost properties with lots of earning potential, we can help. Gray's Home Solutions has properties of all types across the Tri-state area. Click here for a full list of properties, and contact us for more detailed information. Even if you're not looking to buy right now, you can participate in our sellers referral program. Here's how it works. Send us the phone number and property address for a For Sale By Owner or vacant property. We'll take a look, and if we buy the property we'll pay you $250 as a thank you for providing the lead.
Are you interested in learning more about selling your home fast? Our ebook has a ton of great information for you. We also have an ebook with information on how to avoid foreclosure, available for download here. They're both free, so give them a look. You can also connect with Grays Home Solutions on Facebook, Twitter, Google+, and LinkedIn for more real estate made simple.
Sources
http://www.usatoday.com/story/money/business/2014/02/02/6-best-states-to-flip-a-house/5115321/
http://www.bankrate.com/finance/real-estate/state-foreclosures-maryland/