The real estate market can sometimes be a bunch of white elephants in what seems like a desert. It is certainly a volatile thing. Homes can go unsold for months, sometimes even years. There's no predicting where and why a home will sell. There are also a lot of weird ritual and facts that go along with real estate that you may have not known about.
Red doors for a paid mortgage – Homeowners who live in Scotland paint their doors red when they pay off their mortgage. In America, painting your door red used to mean that your house was a safe place to stay for travelers who were stopping for the night. Red doors usually carry a lot of symbolism and sometimes homeowners paint their doors red for Christmas.
Gas range stoves last the longest – Out of all the kitchen appliances, gas range stoves last the longest. Their average is 15 years, with electric stoves and refrigerators coming in close behind at 13 years, respectfully. So it might actually pay to use gas!
Harlingen, Texas is the cheapest place to live in the U.S. – According to the The Harlingen Economic Development Corporation Board, Harlingen, TX is the cheapest place to live in the entire United States. Average monthly rent comes in at about $640 while the average median home price sits at around $218,554. They say everything's bigger in Texas, but they never mentioned how cheap it was to live there.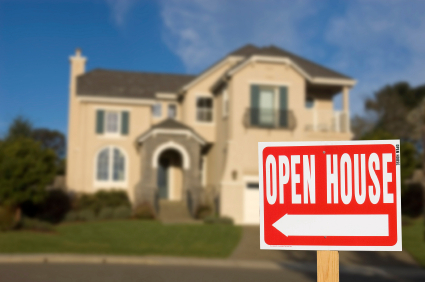 Brass Doorknobs can disinfect themselves – Also known as "the Oligodynamic Effect," doorknobs that are made of brass, copper, aluminum, iron, lead and silver are able to kill bacteria. It takes them about eight hours to disinfect themselves. Stainless steel and aluminum doorknobs do not disinfect themselves the same way.
A third of home buyers want a separate shower – About one third of new home buyers want a shower that is separate in their master bathroom. It isn't as make or break as having a garage attached to the house is, but it certainly factors into a buying decision.
You can live in an old missile silo – For old missile silos that are no longer in use, it is often useful to turn those spaces into a home. It isn't a very pretty home, but it's functional and is definitely livable.
Those are just a few fun facts from the wild and wonderful world of real estate. There are plenty of strange and interesting things happening in real estate every day. If you'd like to learn more about real estate or if you have a home that you'd like to sell, call Grays Home Solutions today! Call us at 240-347-3141
Also, make sure to follow Grays Home Solutions on Facebook, Twitter, Google+, and LinkedIn for more real estate made simple.
Sources:
Google's Goats and 13 More Amazing Facts from Around the World, House Logic
Kitchen Appliances: How Long Do They Last?, CBS News
10 cheapest places to live in the U.S., CBS MoneyWatch
Some Interesting Real Estate Factoids, Home Database