These projects are the best long-term remodeling investments you can make:
1.  Replacing Your Front Door
Your faithful front door works tirelessly — day in and day out — to usher in you and your guests, and to seal your house up tight. But when Old Faithful gets tired and worn out, don't hesitate to call in a replacement. Year in and year out, replacing your old front door with a new steel door is a project that kicks up curb appeal and yields the best payback.
"It gives you the best bang for your buck in terms of transforming the look and feel of your home," says Brandon Erdmann, president of the remodeling firm HomeSealed Exteriors in Milwaukee. "Plus, old exterior doors can be a huge source of energy loss. So you're improving the look of your house, improving energy efficiency, and you're able to do it without breaking the bank."
It's also a relatively low-cost project. According to the "2015 Remodeling Impact Report," a new steel front entry door has a national median cost of $2,000 installed, and can recover 75% of that cost at resale.
2.  New Siding
Old, worn siding, along with generally sad curb appeal, can contribute to a loss of up to 10% of your home's value, according to some appraisers.
New siding
, on the other hand, practically screams "my owner takes care of me."What to choose? Both vinyl and fiber-cement siding are good replacement options.
Vinyl siding is low-cost, durable, and easy to install, and it hits all the right notes when it comes to getting a return on your home improvement dollars. Best of all: It's a low-maintenance feature that frees up your time.
Today's vinyl siding includes fade-resistant finishes and transferrable lifetime warranties that are much better than the 10-year guarantees of just two decades ago. There's good payback, too. According to the "2015 Remodeling Impact Report," the $12,000 national median cost of a vinyl siding replacement job returns a solid 83% if you should decide to sell your home.
Fiber-cement siding also shows a strong payback of 79% in the "2015 Remodeling Impact Report." Although its national median cost of $19,100 makes it the pricier option, it has one thing vinyl still lacks — the perception of quality.
And quality matters. In a survey from the National Association of Home Builders (NAHB), "quality" was the one of the most important traits that home buyers focused on when shopping for a house. A final word: 100% of homeowners responding to the "Report" said they were happy or satisfied with the result of their fiber-cement siding replacement project.
3.  Kitchen Upgrade
We're not talking about the dream kitchen remodels that are plastered on Pinterest and Houzz. But a minor kitchen remodel — one that keeps a lid on costs by refacing instead of replacing cabinets, and includes new flooring, countertops, and modestly priced appliances — is an ever-popular project."People are always willing to update their kitchens," says Dale Contant, 2016 president of the National Association of the Remodeling Industry (NARI) and owner of Atlanta Build and Design. "It's the hub of the home."
Although the ROI on a kitchen update is relatively modest — the "2015 Remodeling Impact Report" says you can expect a return of 67% on the $30,000 national median cost of a kitchen upgrade — you'll get lasting satisfaction. Eighty-two percent of homeowners said their updated kitchen gave them a greater desire to be at home, and 95% were happy or satisfied with the result.
4.  Deck and Patio Additions
Like alfresco living? You're in good company. According to a 2014 Home Trends Survey from the American Institute of Architects, our love of outdoor living spaces — especially decks and patios — is on the rise.One big reason is that decks and patios are a sweet way to expand living space at a low cost of $8 to $35 per square foot — a bargain compared to the $150-and-up per-square-foot cost of a
new addition
.

5.  Turning an Attic into a Bedroom

When it comes to romantic rooms, a bedroom retreat is hard to beat. But a treetop boudoir is much more than a daydream — it's a good investment. You'll gain living space without having to add on to your home's footprint — the walls, floor, and ceiling already exist. That helps keep remodeling costs under control.There are code restrictions you'll have to navigate when
converting an attic to a bedroom
, but if your house qualifies and you can cover the cost (about $65,000 says the "2015 Remodeling Impact Report"), chances are you won't regret your decision. Some 94% of homeowners responding to the "Report" said they were happy or satisfied with their new attic space.
6.  New Garage Door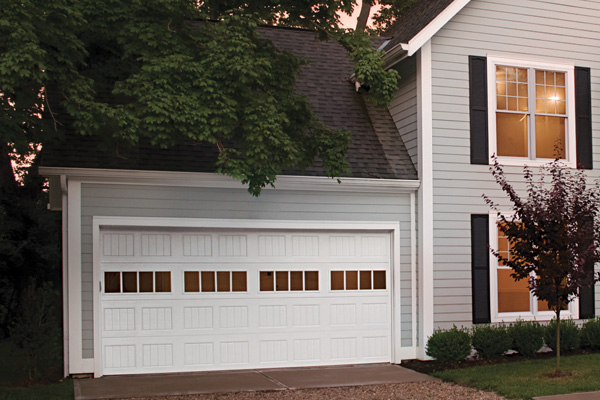 No surprise that a garage door replacement project made it onto our list of all-time winners — a new garage door provides a big boost for your home's curb appeal at a relatively modest cost. That's especially good news if you're thinking about selling your house.
A project that replaces an older, two-car, embossed steel door has a current cost of about $2,300, according to the "2015 Remodeling Impact Report." If you sell, you can expect a healthy ROI of 87% on your investment.
There are options galore, too. A host of factory-finish colors, wood-look embossed steel, and glass window insets are just some of the possibilities that'll give your doors bankable personality.