Deficiency judgment rules in Maryland are about to change, thanks to the passage of a new law in the recent legislative session. A deficiency judgment is the process by which a lenders seeks payment for any funds that weren't accounted for in a foreclosure sale. As an example, if a home is valued at $100,000, and sells for $75,000 in a foreclosure sale, the lender can seek a deficiency judgment to file for the additional $25,000 in value that the sale didn't bring.
Previously, the lender had up to 12 years to file a deficiency judgment and collect this outstanding mortgage debt. This extended timeline made it difficult for homeowners who had been through foreclosure to move on, as they could never be sure if the lender would seek a deficiency judgment 5, 10, or even 12 years out.
The new law shortens this timeframe significantly, reducing it from 12 years to 3 years. The new law also makes a deficiency judgment the only method by which a lender can seek payment on an outstanding mortgage. The law will go into effect on July 1, 2014. Another bill which would have put a halt on all foreclosures in the state for 6 months did not pass.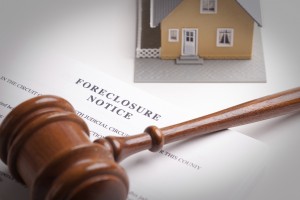 Finding a buyer for your home doesn't have to be a difficult process. We're looking for properties of all types across the Tri-state area. It doesn't matter if your house is in pristine condition or if it has seen better days, we buy it all. Best of all, in addition to our speed, you pay no fees or commissions when we buy your home. Now there's an offer that you can't refuse.
Even if you're not looking for a buyer, you can participate in our sellers referral program. Here's how it works. Send us the phone number and property address for a For Sale By Owner or vacant property. We'll take a look, and if we buy the property we'll pay you $250 as a thank you for providing the lead.
Are you interested in learning more about selling your home fast? Our ebook has a ton of great information for you. We also have an ebook with information on how to avoid foreclosure, available for download here. They're both free, so give them a look. You can also connect with Grays Home Solutions on Facebook, Twitter, Google+, and LinkedIn for more real estate made simple.
Sources
http://www.lexology.com/library/detail.aspx?g=3873dc88-1dca-429c-9fba-fef5f101b244
http://www.wbaltv.com/politics/compromises-fail-on-several-highprofile-md-bills/25398598