Foreclosures continue to flood the housing market in Maryland, and the state continues to get a lot of bad press for this reason. However, foreclosures are not necessarily a bad thing. When foreclosures are turned into short sales, they present opportunities for everyone involved. The seller has the opportunity to avoid filing for bankruptcy and to save his or her credit score. The bank has the opportunity to recoup more of the value of the house than it would have on a foreclosure. The strain on the judicial system is eased, and everyone's time is saved. And, short sales present lots of opportunities for savvy real estate agents.
The high volume of foreclosures that can be turned into potential short sales presents a great opportunity for real estate agents. Buyers are out there looking to capitalize on these great investments, and when a buyer and seller come together, they need a real estate agent to conduct the process. Agents who specialize in short sales can see lots of activity in a market that is otherwise still recovering at a slow pace. Short sale training is available for agents who are looking to learn the specifics of a short sale transaction, making it easy for agents to learn how to conduct a short sale. Not only will this knowledge serve well in the short term to conduct sales, it will also add to an agent's own portfolio of marketable skills, making it a potential career-booster in the long term.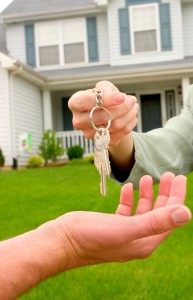 If you're looking to invest in low-cost properties with lots of earning potential, we can help. Gray's Home Solutions has properties of all types across the state of Maryland. Contact us for a full list of properties. Even if you're not looking to buy right now, you can participate in our sellers referral program. Here's how it works. Send us the phone number and property address for a For Sale By Owner or vacant property. We'll take a look, and if we buy the property we'll pay you $250 as a thank you for providing the lead.
Are you interested in learning more about selling your home fast? Our ebook has a ton of great information for you. We also have an ebook with information on how to avoid foreclosure, available for download here. They're both free, so give them a look. You can also connect with Grays Home Solutions on Facebook, Twitter, Google+, and LinkedIn for more real estate made simple.
Source
http://home.howstuffworks.com/real-estate/10-benefits-of-short-sale-over-foreclosure.htm#page=6