Maryland remains one of the best states in the country for investing in real estate and flipping homes. According to the real estate research firm RealtyTrac, half of the 10 best counties for flipping homes are in Maryland. The firm defines best counties for flipping by the return on investment that home flippers in the county have achieved. The Baltimore Business Journal elaborates on how the firm got their numbers:
RealtyTrac counted flipped homes as single-family homes that sold between April 2013 and March and had also been sold within the prior six months. For counties to make the list, they had to have at least 100 single-family homes flipped during the previous year, fetching an average gross return of at least 30 percent. The counties also needed to have unemployment rates below the national average. 
Counties in Maryland that made the top 10 were:
1st – Prince George's County: 546 homes flipped, 83.4% gross return on investment
3rd – Baltimore County: 546 homes flipped, 70.8% gross ROI
6th – St. Mary's County: 321 homes flipped, 48.7% gross ROI
7th – Anne Arundel County: 146 homes flipped, 47.6% gross ROI
10th – Montgomery County: 179 homes flipped, 38.9% gross ROI
"Montgomery County homes are flipping for an average of $482,969 (after an original sale price of $347,682), the highest average price fetched for flipped homes in the U.S.," according to the BBJ. Several counties in Western Maryland averaged a gross ROI of between 30 – 59.99 percent, including Carroll, Frederick, Washington, and Allegheny County. Many areas in Maryland's neighbor to the north, Pennsylvania are returning at least 30%, including the southwestern and south central portions of the state. The areas area Pittsburgh, York, and Philadelphia are all seeing an average ROI of at least 60%.
Foreclosure rates also remain high in Maryland, creating an ideal landscape for home flippers. The state remains number three in the country for foreclosure rates. Foreclosures in August increased 20% year-over-year, and were up 71 percent from July. July also marked two straight years of rising foreclosure rates in the state.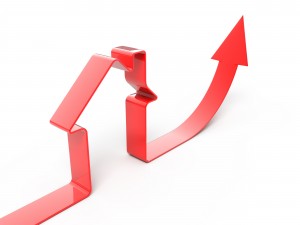 If you're interested in learning more about investing in real estate in Maryland and the tri-state area, Grays Home Solutions can help. Contact us today to learn about our available properties in the area, and how to get started on this great opportunity.