This year has been a bit of a transformative one for the real estate market. Prices seem to have gone up while the availability of homes have apparently gone down. Here are a few of the trends we're starting to see in today's market:
Less Homes – Just this past Feburary, it was estimated that there were less than 2 million homes for sale nationwide. The availability of homes creates a supply and demand effect in which the demand for homes has risen while the supply in certain areas seem to be dwindling. Many in-demand properties are not lasting very long on this current market. Some areas of the country, like Colorado and California, are especially feeling the effects of this trend.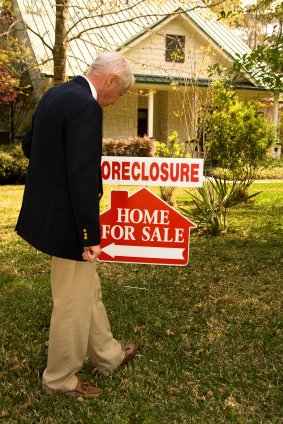 Lower Mortgage Rates – As far as mortgages go, the national average rate on a 30-year fixed mortgage happens to now be slightly over four percent, which makes it one of the lowest rates ever. Rates have started to increase steadily and may increase even more depending on what actions the Federal Reserve decides to take. Some forecasters have predicted that the Fed will keep rates low for at least the rest of 2013 to encourage growth. Rates are expected to rise over the next 18 months as the economy recovers and the Federal Reserve withdraws its support.
Extra Protection for Buyers – A new rule known as The Consumer Financial Protection Bureau's (CFPB) Ability to Repay that gives many applicants extra protection by ensuring they don't take on mortgages greater than they can afford. This rule doesn't officially come into effect until January 2014, but most lenders will begin to enforce it before year's end. 
And If you're looking to sell a home, your answer is Grays Home Solutions. We cover it all, no matter where you are in the home buying or selling process. We're professionals with the experience to aid you in navigating this difficult home market.
If you have a house that is in need of repairs and that you wish to sell, don't hesitate to contact Grays Home Solutions. Use our fast response form and we'll reply to you as quickly as possible.
We also have a sellers referral program! All you have to do is send us the telephone number and property address for every For Sale By Owner or vacant house you can find. Or if you know someone who has a house for sale, send us their information. If we buy the house we'll pay you $250 just for providing the lead!
To learn more about how to sell your home in days instead of months, please download our ebook today! Or learn about our super easy referral system that benefits sellers and buyers!
Follow Grays Home Solutions on Facebook, Twitter, Google+, and LinkedIn for more real estate made simple.
Source: Trends of the Real Estate Market in 2013, The Paramus Post