Jerred Gray is the Maryland's #1 Real estate agent. Call 301-305-5068 to get your house listed and sold for top dollar with Jerred Gray – real estate agent .
Why list my home with Jerred Gray – Real Estate Agent?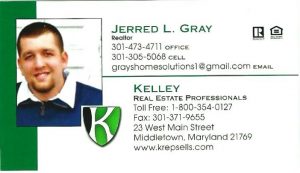 Jerred Gray has been in real estate for the past decade. Selling real estate in the local areas of Montgomery, Carroll, Frederick and Washington county.  Jerred specializes in quick sales and advanced marketing to get you home sold in a timely manner.   Jerred is professional, knowledgeable and honest and works hard to get you top dollar for your home with a  list of hundreds of clients just waiting for homes to hit the market.
Jerred works as an agent full time and will be there every step of the way to make sure your selling experience is as easy and stress free as it possibly can be no matter if you are a first time seller or seasoned.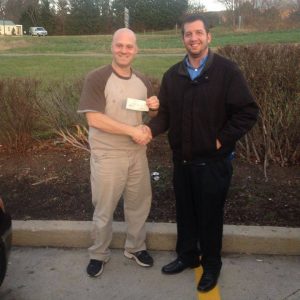 When you are thinking about getting your home listed and sold, put your trust into  Jerred Gray – Real Estate Agent .  Born into a real estate family, he followed in his fathers foot steps and knew real estate was in his blood. He followed his passion for this carrer and puts his clients first. His daily goal is to help his clients through what could be a stressful procress, and make it as easy and quick as possible. He knows one of the most important things about being an agent is to have a realtionship with his clients while they put their trust into him.
Call 301-305-5068 and reach out to Jerred Gray – Real Estate Agent to get your Maryland home listed and sold for top dollar. He is excited to hear from you and work with you on your next real estate journey!