Are you looking for house buyers in Martinsburg WV ? Gray's Home Solutions will provide you with a fast cash offer on your home. I WANT A FREE CASH OFFER or you can give us call here at the office at 240-347-3141 When Gray's Home Solutions buys your house you can avoid realtor fees. Most agents charge around 6% to sell homes. That would be $ 18,000.00 on a $ 300,000.00 home! We provide all of the paperwork needed for a quick smooth transaction.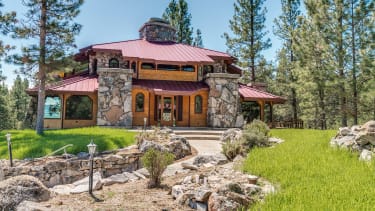 Why choose House Buyers in Martinsburg WV ?
You can avoid paying 6% to sell your home! That can be a huge savings. You can get a more details here I WANT MORE DETAILS You don't have to bother making repairs to the home. Most buyers would need a loan in order to purchase your home. When a home is purchase with a loan the lender will require inspections and an appraisal. Not only does the inspection process eat a lot of valuable time, the inspector will make a list of things that will need to be fixed in order for the buyer to qualify for the loan. The bad part is that you ( the seller ) gets to pay for all of this. We have even seen where sellers have made extensive repairs to a home and then the buyer changed their mind and didn't buy the home. Sound fun? You can get more info. on this by calling us at 240-347-3141
Gray's Home Solutions
Gray's Home Solutions is Martinsburg's # 1 house buyer. We have been serving the entire tri-state area since 2010. Is your house in MD ? MY HOUSE IS IN HAGERSTOWN We buy homes all across the tri-state area and have been helping sellers for over a decade now. You are never obligated to sell your home. When you call 240-347-3141 our experts will simply do some research on your home and the area, then schedule a time that is good for you to come out and discuss an offer. We have solutions for all types of scenarios. Your house may need repairs, it may have no equity, and some sellers are even behind on house payments. No matter what your situation is we will come up with a plan that works best for you. We buy houses in Frederick MD as well MY HOUSE IS IN FREDERICK We are here to serve you, so if you ever have any questions please just give us a call.