We Buy Houses Maryland
When you decide to sell your home call Grays Home Solutions @  240.347.3141   A local family owned business,  Gray's Home Solutions is one of the only full service real estate companies in the Tri-State Area.  The company offers a free service with a free consultation to come up with a battle plan that will work for you.  Get My Offer Now     We Buy Houses Maryland is only one of many services the company offers.  In 2010 when the company added son Jerred Gray a licensed real estate agent with his innovated ideas the company exploded.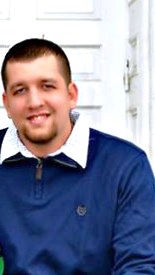 Real Estate Professional/Agent Jerred Gray adds new solutions to local real estate company.
We Buy Houses Maryland , Pennsylvania, and West Virginia.  Located in Middletown, MD  the company offers services for the complete four-state area.   If you want to sell your home I highly recommend you give them a call @  240.347.3141   They have a long list of clients that you can hear from on the videos provided on the website.  I want to hear now !
Gray's Home Solutions is a company that specializes in quick sales.   Whether you have equity, your house needs repaired, facing foreclosure, or whether your home is in prestige condition,  the company has a plan for you.  We Buy Houses Maryland