What are your options when it comes to fixer uppers? The low price entry point makes it easy to do almost anything you want with your fixer upper. Here are a few of your options.
Move In
Home sweet home. It might need some work, but you can afford it having saved on the purchase price. You can give your new house a new life with some time and work, and the next thing you know your house will feel like more of a home than the other one you were looking at. It's very satisfying to see your vision for your home come to fruition, and with a fixer upper you can start from the bottom and create the home you always wanted.
Rent
Another option you have is to rent the house for positive cash flow. Spend some time getting everything ship shape and then find a tenant. If you put the effort in, people are going to want to live in your house, and once you get a tenant, you start making back the money you invested.
Sell
The economy and housing market are starting to pick back up, so now is a great time to get in. Get the house in good shape and put it on the market. Not only will the work you put in increase the property's value, it will attract potential buyers. The potential for gain from selling a fixer upper is very high, which makes it an attractive investment option.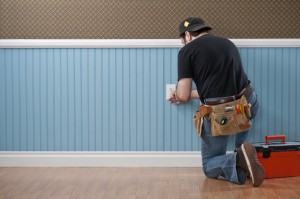 If you're looking to invest in low-cost properties with lots of earning potential, we can help. Gray's Home Solutions has properties of all types across the state of Maryland. Contact us for a full list of properties. Even if you're not looking to buy right now, you can participate in our sellers referral program. Here's how it works. Send us the phone number and property address for a For Sale By Owner or vacant property. We'll take a look, and if we buy the property we'll pay you $250 as a thank you for providing the lead.
Are you interested in learning more about selling your home fast? Our ebook has a ton of great information for you. We also have an ebook with information on how to avoid foreclosure, available for download here. They're both free, so give them a look. You can also connect with Grays Home Solutions on Facebook, Twitter, Google+, and LinkedIn for more real estate made simple.