Do you live in Maryland and need to sell your home fast and for cash? Many Marylanders find themselves in this situation. Whether it's because of foreclosure, inheritance of a property, or the desire to make a quick move, the need is the same. It might seem impossible to do this given the slowness of traditional real estate sales, and even short sales, but we're here to tell you that it's not. If you need to sell your home fast and for cash in Maryland, there are solutions available that can make this happen for you. Here's how it works.
How to Sell Your Home Fast and For Cash in Maryland
First, you come to us with the home you need to sell.
We will make you an offer on the home, no matter what condition it's in. Even if it needs extensive repairs and hasn't gotten the attention it needs in years, we will make an offer on any home.
If you accept the offer, we will pay you cash for your home in Maryland. No checks, no money orders, just cash in hand. Also, we won't charge you any fees.
The whole process takes less than a week altogether. We're dedicated to two things: buying your home in Maryland fast and for cash. We realize that many people need a solution that includes both of these things, which is why we strive to provide this service to homeowners.
It's as simple as that. In less than a week's time, you can sell your home in Maryland, and walk away from the deal with cash in hand. To sum up, let's do a quick recap of the advantages of working with Grays Home Solutions.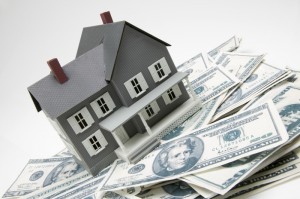 The Advantages of Working with Grays Home Solutions
Sell Your Home For Cash – We always pay cash, and only cash, for the homes we buy in Maryland.
Sell Your Home Fast – We'll make an offer on your home and complete the transaction in a week or less.
No repairs – When we buy your home, you don't need to do any repairs. None whatsoever.
No fees – You pay no fees when you work with us.
Experience – Grays Home Solutions is an experienced and local home buyer. We've bought homes in Maryland, West Virginia, and Pennsylvania from homeowners who needed a solution that others couldn't offer. When you work with us, you benefit from our experience.
To learn more about selling your home fast and for cash in Maryland, contact us today. And don't forget that if you know someone who needs to sell their home, you can get a healthy paycheck for referring a sale that goes through. Talk to us today for more information.