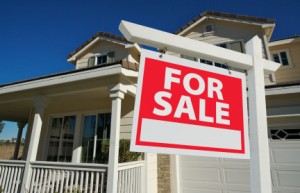 If you're a homeowner who is behind on their mortgage payments, you're not alone. Even with cuts in payment rates there are hundreds of families who are behind on their payments and are struggling to make ends meet. This isn't true only in the United States, but it's true for home buyers all around the world.
Even in Australia, plenty of homeowners are feeling the pinch of not being able to meet their mortgage payments. The Sydney Herald recently reported that 1 in 400 borrowers have fallen 30 days or more behind on their mortgage payments. Their five year average saw a 1.53 percent rise in delinquent mortgage payments.
The areas of Australia that had the highest rate of delinquency also happened to have higher unemployment rates and a lower household median income. If you and your family find yourselves in similar predicaments: you have a median income that is too low, you've lost your job or if you have to relocate for a new job and you need to get rid of your home there are options available to you.
Grays Home Solutions can buy your home in less than seven days and help you get rid of your home no matter what condition it is in. Whether it's dilapidated or in extreme disrepair, we can help you out and alleviate your home worries so you can move on with the next part of your life. We can buy your home if it's in foreclosure or if you're behind on your mortgage payments. We understand that circumstances arise in life and sometimes you need to get rid of your home.
So if you have a house that is in need of repairs and that you wish to sell, don't hesitate to contact Grays Home Solutions. Use our fast response form and we'll reply to you as quickly as possible.
We also have a sellers referral program! All you have to do is send us the telephone number and property address for every For Sale By Owner or vacant house you can find. Or if you know someone who has a house for sale, send us their information. If we buy the house we'll pay you $250 just for providing the lead!
To learn more about how to sell your home in days instead of months, please download our ebook today! Or learn about our super easy referral system that benefits sellers and buyers!
Follow Grays Home Solutions on Facebook, Twitter, Google+, and LinkedIn for more real estate made simple.
Source: Borrowers struggle to make mortgage payments, The Sydney Morning Herald