Are you facing foreclosure in Maryland? You're not alone. In the first 9 months of 2014, 7,199 foreclosures were completed in the state. And while these numbers have fallen since last year, Maryland remains one of the states with the highest foreclosure rates in the country. Fortunately, if you're in foreclosure or under the threat of foreclosure, you do have options available to you. Read more to learn how to stop foreclosure in Maryland.
How to Stop Foreclosure in Maryland
Being in foreclosure in Maryland can be very overwhelming. The lender is demanding payment by a certain date. You're constantly receiving collection calls and notices in the mail. Your home might not be worth what you initially payed for it. It seems impossible to sell on such short notice, right? Actually, it's completely possible for you to sell your home within a week and get payed in cash.
Grays Home Solutions is a home buyer in Maryland and the Tri-state area. Our goal is to help homeowners who are struggling find solutions for problems like foreclosure. Even if your home isn't worth what you paid for it, there's still value in it. Your home is likely your largest asset, and even under threat of foreclosure, you can use this to your advantage to put a stop to the process.
If you're facing foreclosure in Maryland, we can help you stop it. We will make an offer on your home and buy it within a week, and pay you in all cash. It's as simple as that. We buy homes in all conditions and we don't require that you do any repairs, because we know that in these kinds of situations time is of the essence. The phrase "time is money" couldn't be more true when you're facing foreclosure.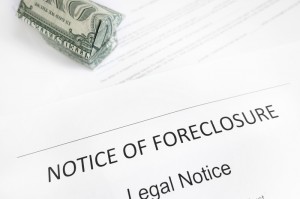 We want to help you make the most of what little time you have. If you're facing foreclosure in Maryland, contact us today to learn how we can provide you with a solution. And don't forget to download our free e-books on stopping foreclosure and how to sell your house in days instead of months.
Source
http://www.bizjournals.com/baltimore/blog/real-estate/2014/10/far-fewer-maryland-homes-are-entering-foreclosure.html