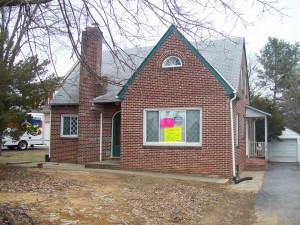 If you fantasize about owning a home that looks like it belongs in the quaintest storybook you can think of, we've got the property for you. Located in Hagerstown, Maryland, this pretty little piece of real estate looks small, but has a total of six sprawling bedrooms. At 1,854 square feet, this two story brick home with a darling exposed chimney and attic-level eyebrow window is jam packed with charm.
Inside, you'll find beautiful hardwood floors and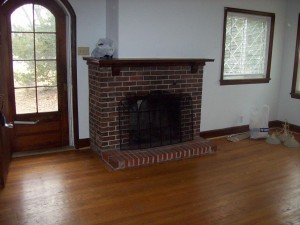 molding, with an entry room that boasts a brick fire place to keep you toasty warm. With ample parking space, this 1950s Colonial will be perfect for entertaining. The unfinished basement has its own access entry, making it an ideal place to convert into an apartment for added income opportunity. There's nothing not to love about this vintage home in Hagerstown, Maryland – least of all the price: it's listed for a mere $ 149,900.00
Feel free to request more information on this property by filling out Grays Home Solutions contact form here.  Take a tour for yourself, and view the property details for more pictures and details on this Hagerstown home.
Follow Grays Home Solutions on Facebook, Twitter, Google+, and LinkedIn for more real estate, made simple.