Are you looking to sell your home? Can't seem to find the right home buyer in Washington County? There are many situations in which people need to sell their homes but are unable or unwilling to go through the long process of a traditional home sale. You may be facing foreclosure and running out of time. You may have recently inherited a piece of property that you don't want. If you need a buyer who can act fast, you won't find one through a realtor, or even a short sale (which actually isn't as short as the name implies). Fortunately, even though traditional routes won't work in these kinds of situations, there are still options available to you.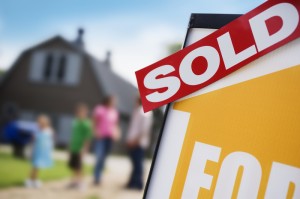 A Fast Home Buyer in Washington County
Grays Home Solutions is a home buyer in Washington County that specializes in helping buyers who are in situations in which a traditional sale just won't cut it. Our goal is to find a solution for homeowners who needed to sell their home yesterday. When speed is your top priority, we are here to help you sell your home fast. Here's what we offer:
An Incredibly Fast Sale
Did you think it was possible to sell your home in a week? With Grays Home Solutions, it is. Once you call us, we'll talk about the details of your situation, and come out to take a look at your home as soon as possible. We'll make an offer on your home in 7 days or less. If you accept the offer, you could be walking away from your home just one week after you made the call.
No Repair Requirements
A lot of the situations we encounter involve homes that are in various states of disrepair. No matter what the condition of the home, we'll make an offer, and we won't ask you to do any repairs. Whether it could use a little work or a lot of work, we want to buy your home now.
Cash Payment
Depending on your situation, we may be able to pay you completely in cash.
Call Today to Sell Your Home Fast in Washington County
No matter what your situation, we'll make you an offer. We're a free service and we're here to help. If you're looking for a home buyer in Washington County that makes speed a priority, call us now. Contact us through our fast response contact form, or call 240-347-3141 for even faster service. By this time next week, you could be walking away from your home with cash in hand!