Do you need to sell your home now? If you're finding it difficult to find a home buyer in Frederick County who will buy your home now, Grays Home Solutions may have the solution you've been looking for.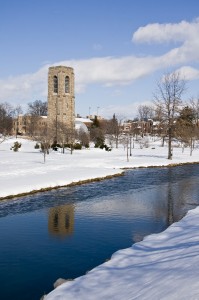 We recognize that traditional real estate sale options don't always work. There are certain situations in which homeowners want to prioritize a fast sale, but have few options available to them. A few examples include:
Foreclosure
The foreclosure process is both stressful and confusing. Many homeowners realize at some point that selling their home may be their best option. In this case, they need a home buyer in Frederick County who can move fast to prevent their situation from getting worse. Short sales actually require a lot more time than the name suggests, and bankruptcy is both risky and, in the long run, might not leave the homeowner in a position any better than they were in before they declared bankruptcy.
Inheritance
Sometimes people received property through inheritance that they neither need nor want. In this case, many new property owners don't want to deal with the long process of a traditional sale, which is often made longer if the inherited property needs repairs before it can go on the market.
We'll Buy Your Home Fast in Frederick County
Grays Home Solutions is a home buyer in Frederick County who saw the need for an alternative to traditional, slow, real estate sale options. Our number one priority is to help you sell your home fast. Here's how we accomplish this.
We'll Make an Offer Within 7 Days
When you give us a call, we'll talk to you about the situation you're in, and then we'll come out to look at your home as soon as possible. Within 7 days of our initial conversation, you'll have an offer on your home.
We Do All Repairs Ourselves
Repairs add a lot of time to the process, and most homeowners we help don't have this time. That's why we don't ask you to do any repairs on the property. No matter what condition your home is in, we will make an offer on it. We'll take care of repairs after the sale is complete.
We May Be Able to Pay You in Cash
Depending on your situation, we may be able to pay you in part or 100% in cash.
Grays Home Solutions: Your Home Buyer in Frederick County
Call us today to sell your home faster than you thought was possible. Contact us through our fast response contact form, or call 240-347-3141 for even faster service. By this time next week, you could be walking away from your home with cash in hand!