If you need to sell your house for cash in Frederick, Maryland, you need to ensure you're working with the right person. There are a several benefits to selling your home for cash, but there are also things you need to watch out for. Unfortunate as it is, unscrupulous home buyers aren't uncommon in this line of business. We've put together a list of things to watch out for when looking for a home buyer in Frederick, and help you sell your house for cash knowing that you've picked a reputable service you can work with.
When Selling Your House for Cash
Does the buyer want to see the property?
Any reputable buyer will take a look at the property in order to assess its condition and make you an offer. If a buyer says he doesn't need to look at your house, this should prompt you to think twice about working with him.
Watch out for check scams
A common scam in this kind of transaction involves a buyer who renders a check for the property, and then says they changed their mind and want a refund after the seller had deposited the check but before it cleared the bank. The seller writes a check and refunds the buyer's money, only to find that the buyer's check never cleared the bank, leaving the seller out for the whole amount.
No negotiating?
If the buyer says there's no need to negotiate, this is another problem. It's in the best interest of both parties to negotiate, so a lack of interest in negotiations means something is off.
Does payment seem suspicious?
Many buyers who pay in cash have reputable sources for their money, but some use cash from illegal sources such as money laundering. If you feel this may be the case, contact law enforcement. If you don't, you could be involved in an unwanted legal situation, even losing your home.
As you can see, the saying "let the buyer beware" applies here, but that shouldn't dissuade you from selling your house for cash. If you're smart and know what you're getting into and who you're working with, you can enjoy the many benefits of selling your house for cash.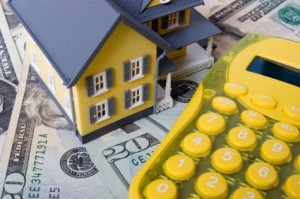 Why should you sell your house for cash in Frederick?
Cash
It's worth repeating: a cash sale means cash in hand. From there, it's yours to do with it what you want.
Fast
Cash sales are much faster than other methods of selling a house. If you need to sell your house fast to avoid foreclosure, for example, a cash sale may be exactly what you need.
Convenience
A fast sale that ends with cash in hand? What could be more convenient than that?
If you're interested in selling your house fast and for cash in Frederick, consider Grays Home Solutions. As a home buyer in Frederick and throughout the Tri-State area, we conduct fast home sales and helping out buyers who need to sell their house fast. Contact us today for more information.
Source
http://homeguides.sfgate.com/things-watch-selling-house-cash-7279.html